Three scores by Eugenia Balcells are presented in the exhibition
Ritos de paso. El cuerpo como símbolo y operador de símbolos
in the Freijo Gallery in Madrid from the 21st February to 6th April 2019.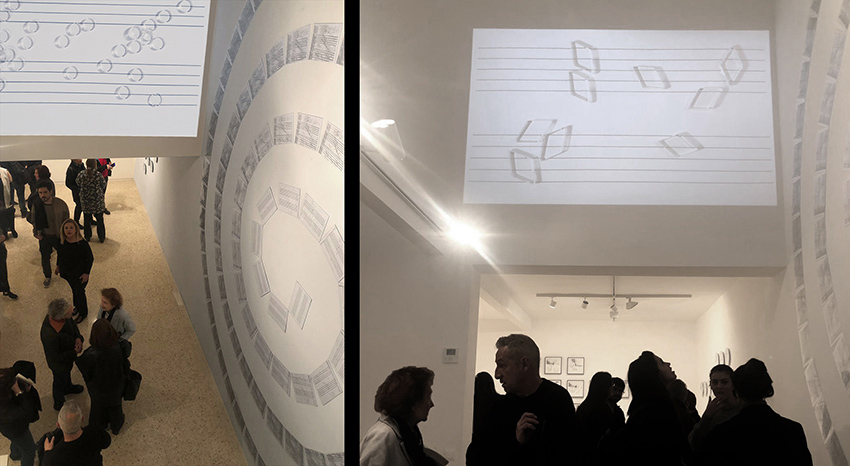 CLEAR MUSIC (1981)  Clear objects of different shapes move freely relating to the lines of the musical staff.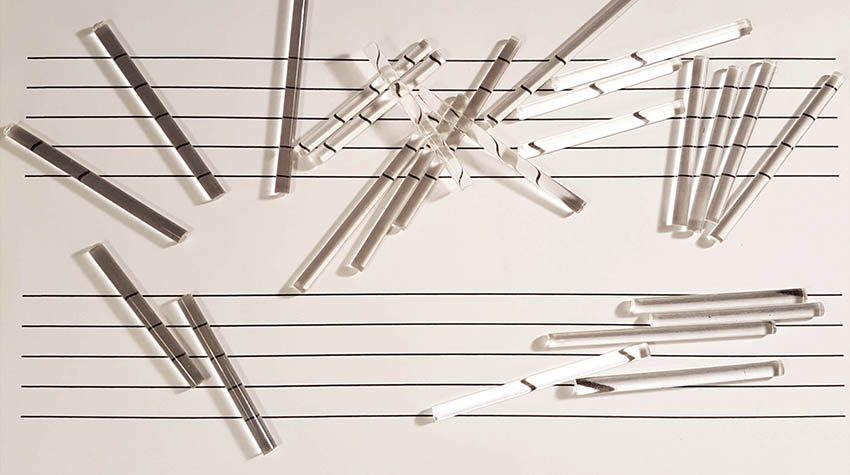 FLIGHT (1981)  Video score consisting of the observation of a flight of pigeons through the lines of the musical staff.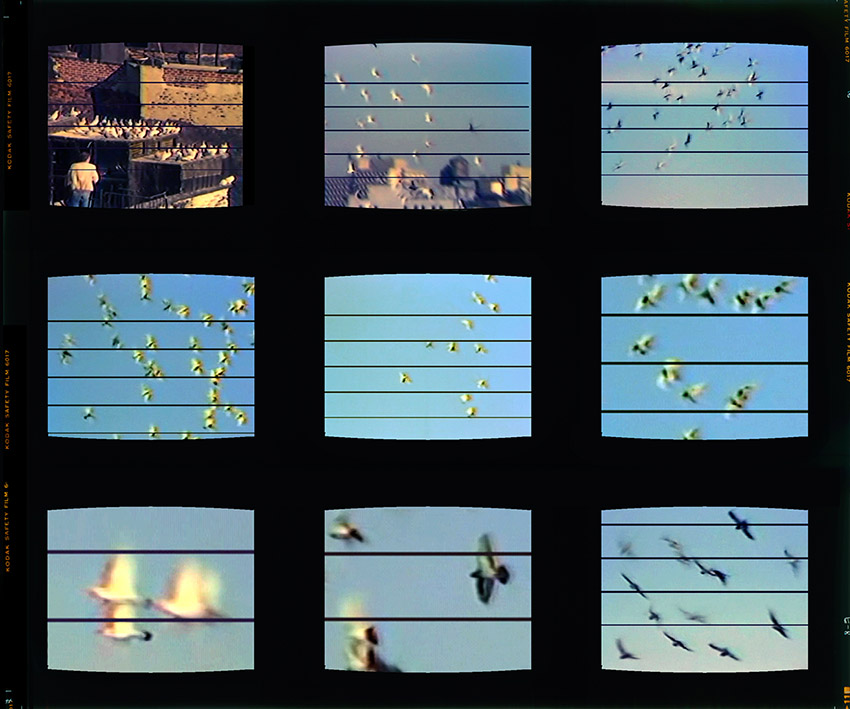 XEROX MUSIC (1981)   The score is a series of xerox copies of a musical staff on white paper, each page being a copy of the one before, a copy of a copy, 99 times.